The Group
Howard started thinking about different colleagues and friends who might be able to help in this endeavor. Since Nate had this great idea, he was the first recruit and happily agreed. From there it became clear to ask the assistance of other friends and colleagues. So, Howard recruited to round out the group the following: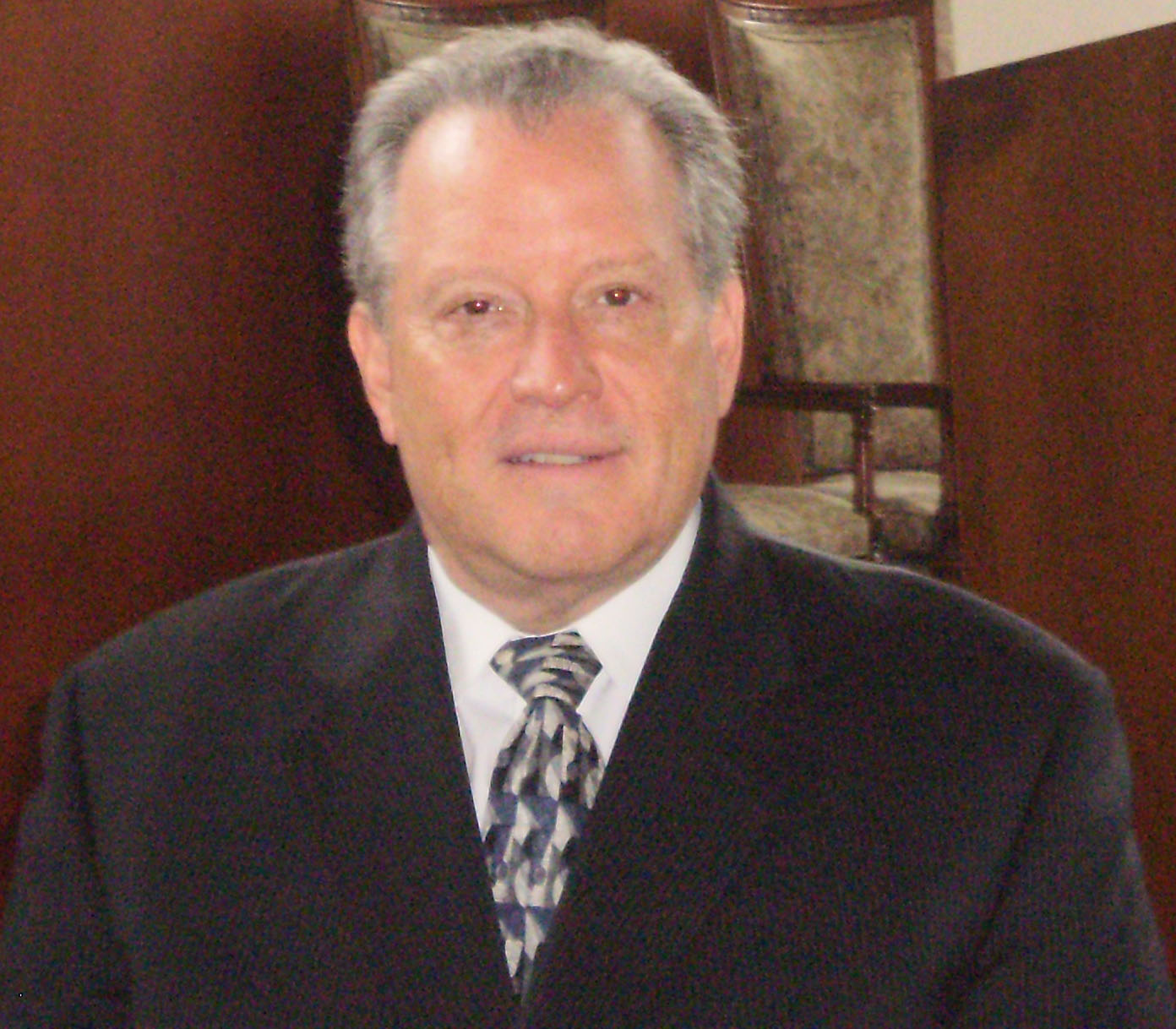 Nate
Nate Weiss was born in Haifa, Israel in 1956. At age 2, Nate came to the United States along with his family and settled in Cleveland, Ohio, where he attended the Hebrew Academy and later Cleveland Heights High School. Nate graduated from Miami University in Ohio. Upon graduation in 1978 Nate came to Chicago to join Arthur Anderson & Company, a worldwide accounting and consulting firm. In 1981 Nate jointed Katz & Katz Real Estate as a principle. Over the past 30 years, Katz & Katz has acquired, developed and managed commercial real estate valued at well over $250 million dollars.
Throughout his life, Nate has maintained strong ties to the State of Israel, traveling there often to visit with relatives and friends and to show support for the Jewish people. Locally, Nate has supported Jewish causes as well, serving multiple terms as President of his synagogue and being involved with other charities such as The Ark and Keshet. Magen David Adom is especially significant to Nate, as members of his family in Israel who have been injured have benefitted from their life saving services.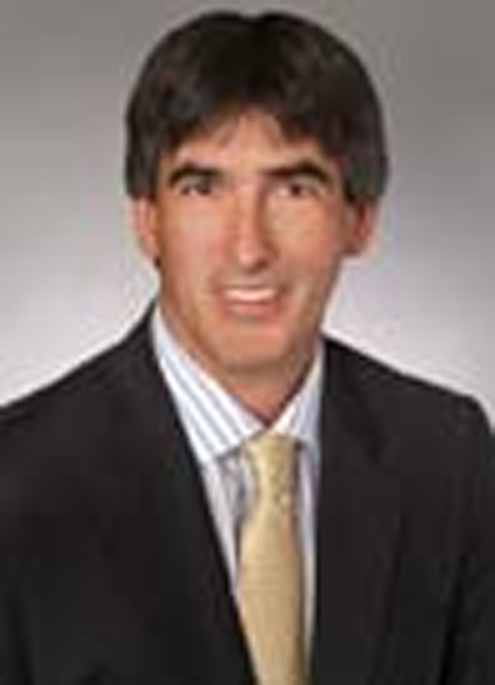 Chuck
Charles Sheets is a shareholder of the law firm of Polsinelli Shughart and concentrates his practice on government regulation and litigation for builders and operators of hospitals, nursing homes, surgical centers, assisted living facilities and other health care providers. His clients also include intermediate care facilities for the developmentally and/or mentally disabled (ICFDD, ICFMR), skilled pediatric facilities, ambulatory surgery centers, therapy companies, health care trade associations, and construction companies.
Charles provides pro bono representation to Bona Venture House and The Little Sister of the Poor. Charles and his wife, Dianna, and their children reside in Naperville, Illinois. Working closely with the Jewish community in Chicago, Charles is looking forward to the broad impact that Operation Climb – MDA will make. Representing health care providers in the United States, Charles is excited to have the opportunity to make an international impact on emergency medical services through this program.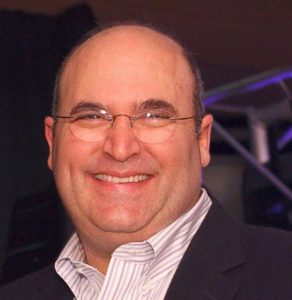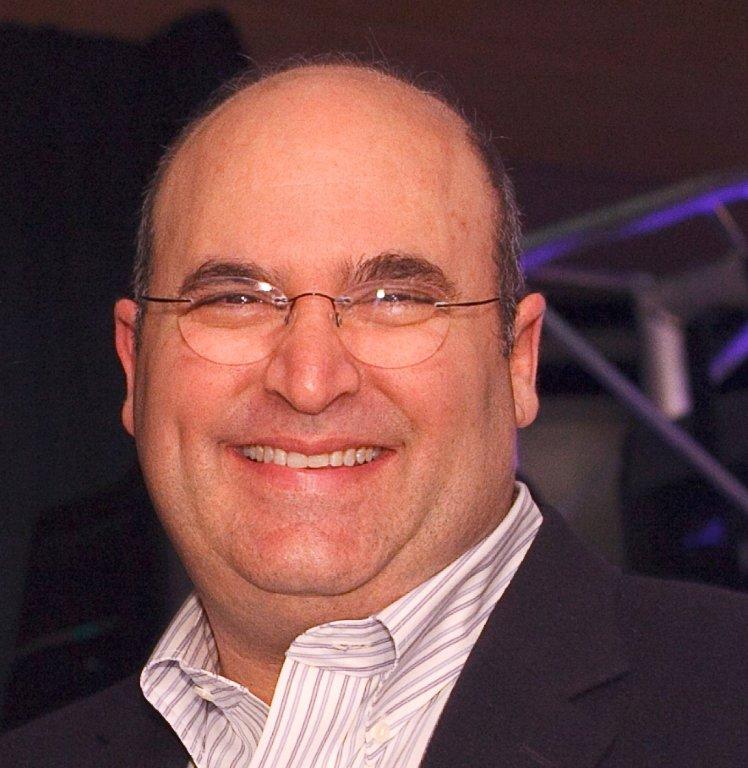 Henry
Henry Kalter resides in Highland Park, Illinois, with his wife, Sue, and their two junior high aged boys. Growing up in Lincolnwood, Henry continues to maintain a strong and active relationship with Lincolnwood Jewish Congregation AGBI. He has served for many years on the Board and Executive Council of the Congregation and currently serves as the Chairman of the Ways and Means Committee. Henry and Sue recently celebrated their sons'  Bar Mitzvahs at Lincolnwood Jewish Congregation AGBI.
Henry devotes an enormous amount of his personal time to his community as well. He volunteers as a Director on the Regional Board of the American Youth Soccer Organization where his responsibilities include the maintenance of twenty-five soccer fields. He also acts as liaison between the City of Highland Park, the Park District of Highland Park, School District 112, and Highland Park Police. He also serves on the Park's Advisory Committee of the Highland Park District, and the Grounds Committee for School District 112. Henry has worked in the housewares industry for over thirty years.  Henry is excited about working with this group to raise awareness and funds for MDA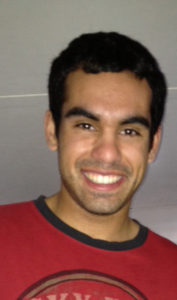 James -Climber – First Kilimanjaro Climb 2012
Since the last climb, James Milin received his Masters of Social Work from Washington University in St. Louis.  James is now working in Chicago.  Regretfully, due to other commitments, James will not be joining the Zavells for the second climb.  Dedicated to helping others, James has volunteered and worked with disabled children in various settings. While in school, James completed an internship with the U.S. Attorney's Office in the Eastern District of Missouri, providing assistance to prosecutors on human trafficking cases and forging partnerships with local non-governmental organizations to help provide comprehensive services to victims. James has traveled extensively abroad. Growing up in Deerfield, both he and his family have  strong ties to the Jewish community. James has had the opportunity to also participate and attend the annual AIPAC Policy Conference, to further his understanding and knowledge of issues affecting Israel and Jewish communities around the world. James is passionate about philanthropy and having grown up with family and friends in Israel, the needs of Israel are very personal to him. The opportunity to work with this group for MDA is very exciting to James.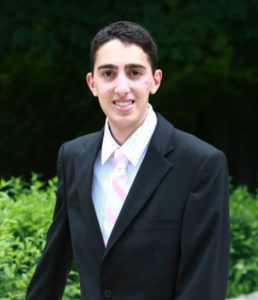 Ezra
Ezra Soleymani resides in Skokie, IL. Ezra started his own web-development company while in high school and named it Neurogic. The idea behind starting the company was to help small businesses to have a web presence. In his spare time, Ezra helps local shuls and Jewish charities in building their web presence too.
Last year Ezra studied in old city of Jerusalem, at Yeshivat Netiv Aryeh. While living in Israel he saw firsthand how MDA impacts Israeli society at all levels. He and his brother Adam are excited to develop this website and to helping give Operation Climb a website to explain it's mission and for it's supporters to follow developments with both its fundraising and the actual climb.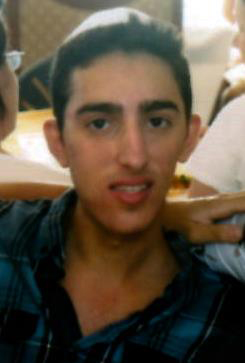 Adam
Adam Soleymani resides in Skokie, Illinois. Growing up in Skokie, Adam quickly developed a strong and active relationship with the Jewish community in Skokie. During the course of his life Adam has also maintained strong ties to the State of Israel. Last year, Adam studied in Israel at Bar Ilan University in Israel, and had the opportunity to see how important a role MDA plays within Israel .
Adam has supported other Jewish charities such AMIT and is especially excited to have developed this website and to be working with this group on such a unique project to raise awareness and money on behalf of MDA.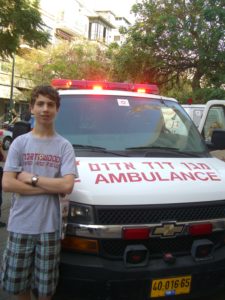 MAX – CLIMBER
Max Zavell (17) is an Eagle Scout who performed a large community service project at Heller Nature Center in Highland Park.  He has extensive knowledge and experience in outdoor activities, including camping, hiking, fishing, canoeing and kayaking.
As a young leader he has participated in and directed many different service projects, impacting both his local community and Israel.
This is not Max's first time working with MDA. In conjunction with his Bar Mitzvah, he independently raised money to purchase and outfit a first responder bag for MDA through the Magen David Adom Red Bag of Courage program.
Max celebrated his Bar Mitzvah in Israel and has had the opportunity to visit a MDA stations on both of his visits to Israel. At MDA Max  met dispatchers and first responders and had an opportunity to learn about their daily work. Max is very excited about climbing Mt. Kilimanjaro a second time, but more importantly, he is looking forward to helping MDA. When questioned about the climb, Max says, "This is the trip of a lifetime".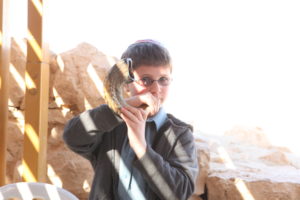 BEN – CLIMBER
Benjamin Zavell plans to bring the same Shofar he blew at Max's Bar Mitzvah on top of Masada, to the summit of Mt. Kilimanjaro where he plans to blow it in triumph. At the summit, he will blow the Shofar as a symbol of his own strength and in honor of the important work MDA does every day. Ben (14) will be the youngest climber of the group. However, by no means will he be unprepared. Ben is one step away from being an eagle scout.  He has extensive outdoor and camping experience and is looking forward to the challenge of the climb once again.  Ben also celebrated  his Bar Mitzvah in Israel at the Kotel.   Ben has been to Israel three times and knows how important the services are which  MDA provides. He is excited to be participating in Operation Climb and to be directly impacting Israel, through his own personal efforts.  When questioned about the climb, Ben says, "I am excited to finish the job".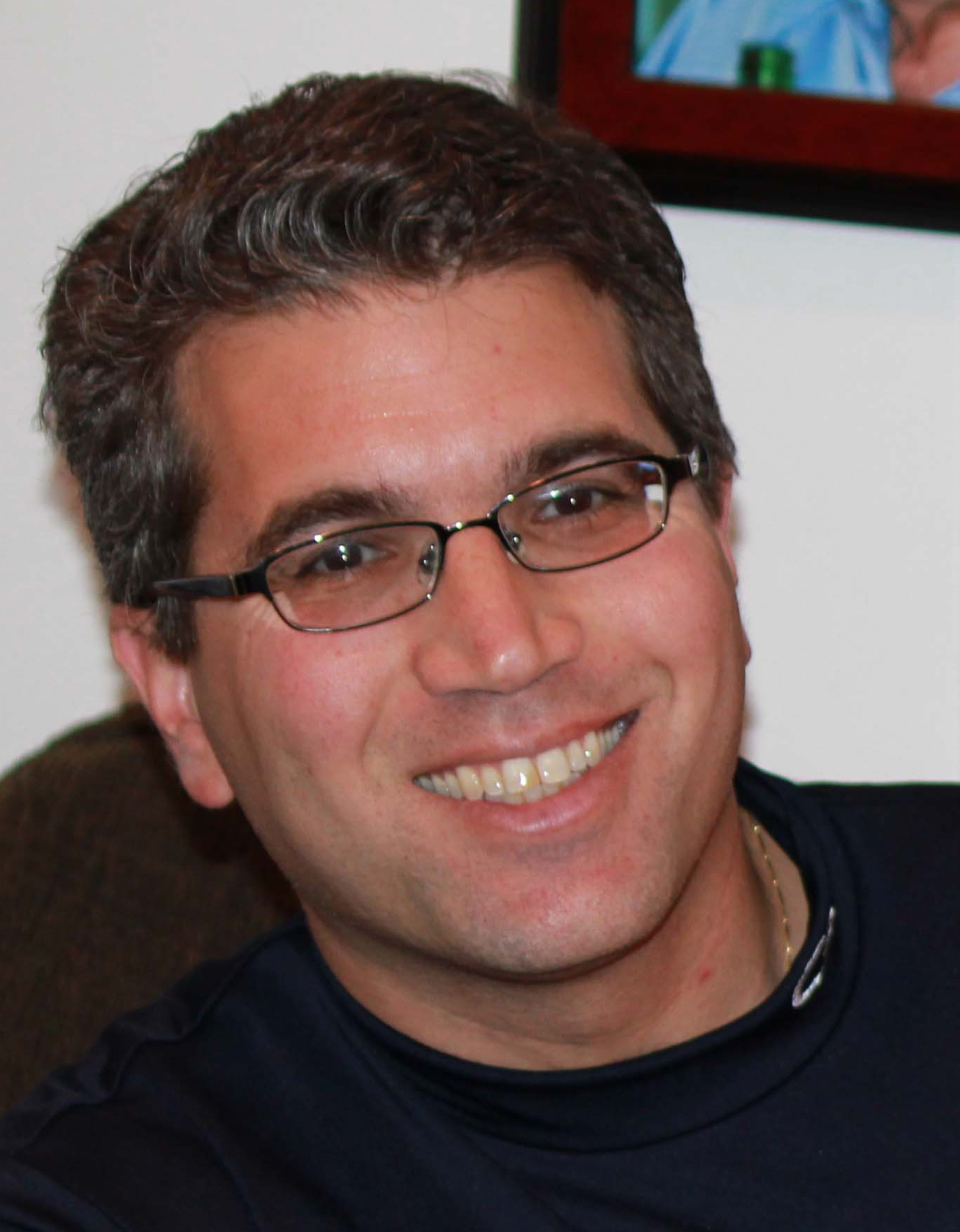 Howard- CLIMBER
A resident of Highland Park, Illinois, Howard and his wife, Anne, have three children: Max, Ben and Shayna. Howard is a shareholder in the law firm of Dickler, Kahn, Slowikowski & Zavell, Ltd. A former collegiate athlete, he has worked hard to teach his children the idea of balance between family, faith, school, athletics, and being a Jew in a secular world. Anne and Howard are members of a conservative synagogue in Deerfield, Illinois and recognize the importance of a Jewish education and developing within their children a strong Jewish identity and a love of Israel.
Howard has consistently looked for ways to impact both his family and the community at large. A strong believer that actions speak louder than words, Howard has volunteered extensively within the community to teach his children the lesson that there are causes which deserve our attention and dedication because they are important and beneficial to others. However, recently he was so impressed with his son Max's participation in Magen David Adom's Red Bag of Courage Project, that it caused him to consider new ways to make a bigger impact in the community and to causes which are important to him and his family. Recent family trips to Israel to celebrate Max's and Ben's Bar Mitzvah reinforced his love for Israel and the important role it plays in the lives of all Jews around the world.   Seeing Max's impact through his Red Badge of Courage project led Howard to volunteer to be on the local board of American Friends of Magan David Adom and and is now very excited to be spearheading Operation Climb MDA.
Please consider supporting Operation Climb – MDA.  Every donation will help.  100% of every donation goes to MDA.  The actual Kilimanjaro climb is being personally funded and none of the money collected will go toward the expense of the climb.  Please consider helping.  Your support will directly and significantly impact MDA.